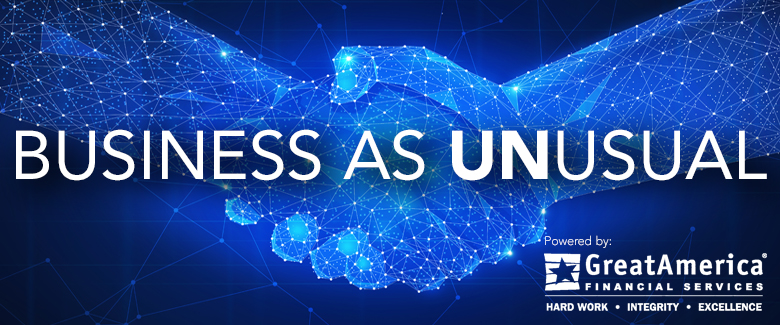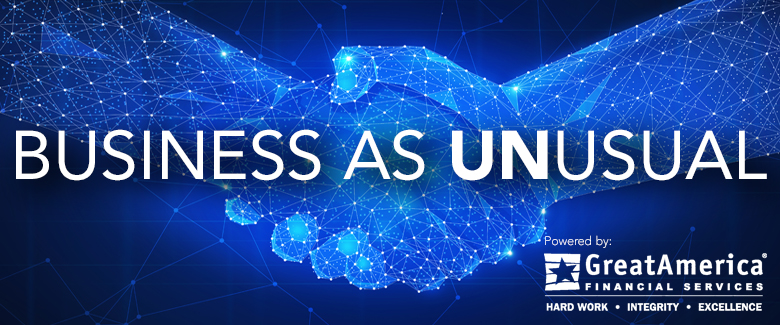 It's time once again to discover what individuals from different segments of our industry as well as someone from The Cannata Report team are reading, watching, and listening to as a way to distract themselves from the constant flow of COVID-19 news and information. Think of it as our way of supporting the arts. This has been a short week with the holiday on Monday, so our short list of participants reflects the shortness of the week. However, each is long on recommendations.
Sharon Tosto Esker, Story and Features Editor/Chief Correspondent, Women Influencers and Young Influencers Franchises, The Cannata Report
Reading: "All Adults Here" by Emma Straub. Anything by Emma Straub ("The Vacationers" and "Modern Lovers") is worth reading, and if you are in the NYC area, please order books from her Brooklyn-based store, Books Are Magic. "All Adults Here" is a quick, delicious read to take you sweep you away with genuinely human characters and a juicy story line. "More Myself: A Journey" by Alicia Keys.  This girl is on fire. Prepare to be inspired by Keys' dedication to her craft and her journey to trusting her own voice in all facets of her life. "Untamed" by Glennon Doyle. This is a great, inspiring read for all women and men. It serves as that persistent reminder that we all need to stop cutting ourselves down to make others feel "comfortable." Glennon reminds us to remember our "wild" and embrace our true selves, letting go of the world's expectations of us so we can follow our heart's lead to a more fulfilling life.
Watching: "Normal People" on Hulu (the book by Sally Rooney is amazing as well). This could be considered a little too racy for some of our audience, but I just love it. Set in Ireland, this fast-paced, heart-breaking romp follows a young woman and man through the course of their evolving relationship from high school through their early post-college years. This show is most definitely NSFW. "Schitt's Creek" on Netflix for past episodes and Pop for the most recent, final season. Dan Levy, and his well-known father Eugene Levy ("Best in Show," "Waiting for Guffman"), have created a cast of incredible characters that will make you laugh hysterically, occasionally cry from their poignancy, and grow along their journey from the wealth of L.A. to being broke in the small town of Schitt's Creek. Catherine O'Hara is a revelation as Moira, not to mention her wigs, costumes, and unidentifiable (and hysterical) accent. "30 Rock" on Amazon Prime. When I'm looking for a guaranteed laugh, I turn to "30 Rock," which went off the air in 2013. Tina Fey's Liz Lemon and Alec Baldwin's Jack Donaghy would definitely know how to handle this pandemic. You can read Tina Fey's take on how the characters would have fared here in the "Vulture" section of New York Magazine. 
Listening: We fully embrace diversity here in our house, and our selection in music reflects that. We play a lot of music from every decade, from Elvis to Beyonce, from Little Richard to Taylor Swift, from The Beatles and The Rolling Stones to John Mayer and Hiss Golden Messenger. Throw in a little classical and some Disney princess songs, and you get the picture. My husband and 11-year old son skew more to classic rock, while my 7-year old daughter and I love something we can dance in the kitchen to.
Here are some of my favorite current listens:
"Lover" by Taylor Swift – There are a lot of great songs on this album, but "The Man" stands out for many reasons. Listen and watch the video here. (https://www.youtube.com/watch?v=AqAJLh9wuZ0)
"Fetch the Bolt Cutters" by Fiona Apple – She's back with her first album since her 2012 "The Idler Wheel…" This latest work is filled with raw emotion and smart, sharp observations. I've been a fan since her 1996 release of "Criminal," but I've grown up a lot over the past 24+ years and so has Apple. "Fetch" captures some what she's learned and experienced. It's angry, insightful, and captivating.
A lot of classic rock, played by my 11-year old son on electric guitar, including (but not limited to): The Beatles' "In My Life"; Queen's "Bohemian Rhapsody"; Boston's "More Than a Feeling"; Santana's "Black Magic Woman"; Heart's "Barracuda"; Fleetwood Mac's "The Chain"; and Allman Brothers' "Jessica."
Podcast: "Unlocking Us" podcast by Brene Brown. If you haven't read "Daring Greatly," "Dare to Lead," or my favorite, "Braving the Wildness," now is the time. As we emerge from the Great Pause, these books will challenge you to re-enter the world with vulnerability, strength, and courage. We've got this, my friends.
 Jim D'Emidio, President, Muratec America Inc./A Konica Minolta U.S.A. Company
Reading: The last three books I read were "The Splendid and the Vile: A Saga of Churchill, Family, and Defiance During the Blitz" by Erik Larson, "Sam Houston and the Alamo Avengers: The Texas Victory That Changed American History" by Brian Kilmeade, and "Blue Moon: A Jack Reacher Novel" by Lee Child.
Watching: "Waco," a story about the Branch Davidians, "Killing Eve," "Ozark," and "Homeland."
Listening: Diana Krall, Lara Fabian, and "The Happiness Lab," a podcast hosted by Dr. Laurie Santos about how to stay happy during troubled times.
Danielle Wolowitz, Director of Business Operations, Shore Business Solutions, Farmingdale, NJ
Reading: Just finished two books – Judy Blume "Are You There God? It's Me, Margaret" and Harlan Coben "The Boy from the Woods."  Judy Blume was a childhood book that my sister-in-law found and it was such a good read when I was a teenager I decided to read it again. Short yet meaningful story. Harlan Coben is a completely different type of read, as a mystery author that writes about New Jersey, I am an avid fan. I was supposed to attend a meet-and-greet with Coben locally back in April and he was signing all of the books. The event was postponed but we all received our signed copies. It was such a good book I finished it in one weekend. Not sure what my next choice will be, but definitely a light read. Nothing too serious right now as reading has become great relaxation time for me after a long day of homeschooling and working.
Watching: We introduced the boys (8 years old) to the newer "Jumanji" series of movies last weekend. They were great! I remember watching the original with my parents so it was fun to see their reactions to the newer version. We definitely need to go back and watch the Robin Williams version though. Maybe the next rainy weekend. As for my series, we just finished the last season of "Homeland" (unbelievable!) and moved on to the current season of "The Blacklist." My go to's though are "NCIS" and "Law and Order: SVU."  I can watch those on repeat all night long some nights.
Listening: My radio station of choice has always been Z100 (100.3 NYC) for the Elvis Duran morning show. I have listened to it every day since high school and over the years of my long commute it kept me company. Now I listen to it in the house in the mornings as we prep for the day. Evenings/weekends we go a little lighter (my husband prefers country and although I won't admit it to him it's starting to grow on me) but if I choose the music it would be the Sting/Shaggy album 44/876. Such a great, and unlikely, combination of artists and just fun summery music to have some cocktails and finish out the day. Highly recommend if it if you are fan of either artist.
Access Related Content
Visit the www.thecannatareport.com. To become a subscriber, visit www.thecannatareport.com/register or contact cjcannata@cannatareport.com directly. Bulk subscription rates are also available.