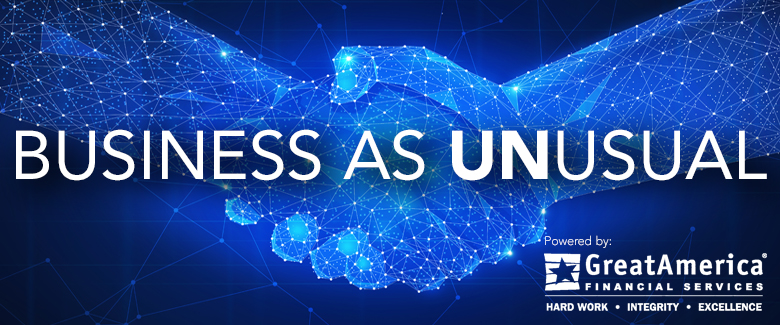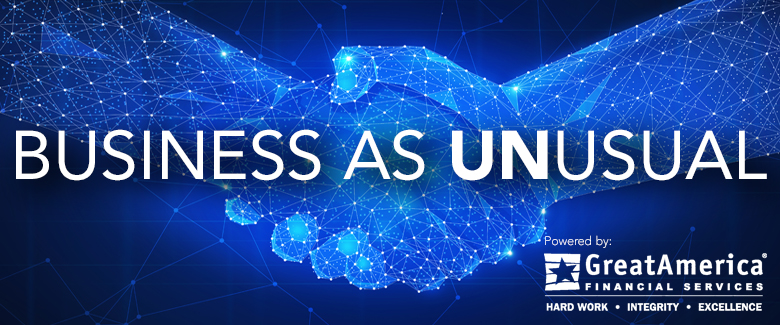 Coinciding with the publication of our June Young Influencers issue, we asked our Young Influencers what they've been reading, watching, and listening to as a way to distract themselves from the endless stream of COVID-19 news. This week we present four of those Young Influencers along with our own Young Influencer, contributing writer and co-author of the 2020 Young Influencers feature Kate Gragg.
Meghan Acciavatti, Regional Solutions Manager, ACDI
Reading: Professional: "UnSelling – Sell Less…To Win More" by Peter Bourke. It has been about five years since I read this so I'm looking forward to hearing the lessons again. Personal: "The Rumor" by Leslie Kara. I love to read for fun! Between work and my kiddo I read a lot less, but every now and then I get to sneak one in and it is certainly a good one! Every Night: "Pig the Pug" by Aaron Blabey. This is my daughter's favorite bedtime story. Going on three months strong with this one!
Watching: Every night, I like to watch "Jeopardy" and "Wheel of Fortune." Our extended families watch as well. So we often receive texts about what's going on live. I also just started to re-watch my favorite TV show "Parks & Recreation." It has always provided a good laugh and while we're going through COVID-19, it is just the type of thing you need right now. I have to say, I do miss going to the movies. At least once a month, I usually am able to get away with family and friends to a movie—looking forward to when the theaters open back up!
Listening: My sister got me into Podcasts recently. I wish I could say I listened to more professional ones, but I am into crime podcasts. Currently, I am listening to "Crime Junkie." Interestingly, enough, I was on a few onsite prospect calls where the customers listen to the same podcasts. It has led to some interesting conversations I never knew I would have. ACDI also has a fantastic Podcast series lead by our own Doc Ballje – "What's The Solution?" I love listening to them and incorporating them into educating my partners. Music is always playing in our home. I love to ask Alexa to play anything from Fleetwood Mac and The Beach Boys to Weezer. What I enjoy is often the playlists play these artists and similar artists – so you never quite know what you are going to get. On a daily basis, I also get to get one of three soundtracks – if not all three – of "The Little Mermaid," "Moana," and "Frozen (1 & 2." Just to be completely honest about what I get to listen to!
Kate Gragg, Contributing Writer and Co-Author of The Young Influencer Profiles, The Cannata Report
Reading: "Network Effect" by Martha Wells. In the far future, a security robot works to protect his human charges from rogue colonists who may have been infected by aliens. "Finder" by Suzanne Palmer (Sci-Fi) An interstellar repo-man's spaceship blows up and things go downhill from there. "Longbourn" by Jo Baker, "Pride and Prejudice" from the servants' point of view.
Watching: "Gardener's World" on BBC. English gardener Monty Don gives weekly updates on the projects going on at his country estate. It includes DIY ideas for the home gardener and tours of exceptional gardens big and small. This is my strongest recommendation. It's the most soothing thing in the world and the camera team seems to always know when I'd like a close-up of Monty's golden retrievers. "What We Do in the Shadows" on FX. Mockumentary about vampires hiding out in present-day Staten Island and their long-suffering human assistant. Bon Appetit videos on YouTube. The magazine's test-kitchen chefs continue their cooking projects at home in quarantine.
Listening: "We Hate Movies" podcast. Four longtime friends talk about the bad movies they love to hate. "Fetch the Bolt Cutters" by Fiona Apple. The 90s star returns for a thoughtful meditation on the connections and divisions between women. "Stress Cleaning Your Apartment This Weekend" on Spotify, a playlist of 90s/00s pop hits chosen to energize the body and shut off the mind.
Casey Lowery, Director of Sales, Applied Imaging, Grand Rapids, MI
Reading: I am currently reading a couple of books. My 10-year old daughter and I just finished book six and are on to the final book in the "Harry Potter" series. I just finished the book "Beneath a Scarlet Sky: A Novel" by Mark Sullivan last week. That is one of my favorite books that I have read in a while. It is an unbelievable true story from World War II. I just picked up "Why We Sleep: Unlocking the Power of Sleep and Dreams" by Matthew Walker. Not sure that this book is for everyone and the only thing I've learned so far is that I need more sleep.
Watching: Early on in quarantine, along with the rest of America, we indulged in "Tiger King." That was interesting, to say the least but was great for keeping our minds off everything going on. My wife Lindsay and I felt that we had to be up to date on all of the relevant memes.  We are currently watching "A Handmaid's Tale."
Listening: I am all over the board when it comes to music. I like most genres. A couple of fallbacks for me are The Strokes, The Black Keys, and The Beatles. I really like "The TED Radio Hour," a podcast from NPR that has all sorts of interesting topics and is great to zone out to during a run. I also have gotten into "The Joe Rogan Experience (the Joe Rogan Podcast)."  He has a broad spectrum of guests.
Emily Rodriguez, Sales Manager, Dealer Division, Hytec Dealer Services  
Reading: "People" magazine along with current events.
Watching: "Money Heist" and "Ozark."
Listening: I've been listening to oldies, playing the '80s and '90s mix on Spotify.
Lindsay Usherwood, General Counsel and Corporate Secretary, Usherwood Office Technology, Boston, MA
Reading: I just finished "Every Family's Business" by Thomas William Deans. This book was recommended to me and my sisters by Mike Riordan and Liennette Chung. This is a short read on a very important topic about dealing with uncomfortable conversations and understanding the expectations between family members in a family business. Highly recommend for my peers in family businesses.
Watching: My family will probably pass out when they read this, but what I am NOT watching is the "Bachelorette!" Because of the pandemic, filming has been postponed and I have been a mess over it. I would not consider this show a guilty pleasure because I do not feel guilty about loving "The Bachelor" franchise. There has to be some psychological explanation why this sort of TV helps me to unwind. At least I am hoping there is a good explanation. That being said (I am sure everyone enjoyed that foray into my questionable TV choices), I just started "Peaky Blinders" and am flying through it. The family business aspect, albeit illegal family business, is quite entertaining and comically relatable. I took this quote from the last episode I watched, "For them, family is a weakness and they go after them. For me, family is my strength. And there is business to be done…"
Listening: It turns out that I don't really listen to anything when I am not commuting. Although, I will say, with the now constant warm weather and to the dismay of my neighbors, my old country playlist from the 2000s is regularly heard on the weekends.
Access Related Content
Visit the www.thecannatareport.com. To become a subscriber, visit www.thecannatareport.com/register or contact cjcannata@cannatareport.com directly. Bulk subscription rates are also available.