Connecting with Dealers From a Distance (Above): In this time of social distancing and shelter in place, the CR–Connect–2020 Dealer Tour continues on schedule thanks to the wonders of technology. Recently, The Cannata Report conducted its first virtual "visit" via a Zoom call with Chris Wolowitz, George Krebs, and Danielle Wolowitz of Shore Business Solutions located in Farmingdale, New Jersey. Top row: Chris Wolowitz; Scott Cullen, The Cannata Report; George Krebs. Bottom row: Danielle Wolowitz; Sharon Tosto Esker and CJ Cannata, The Cannata Report. The Cannata Report will be conducting dealer tours virtually for our CR–Connect column until further notice.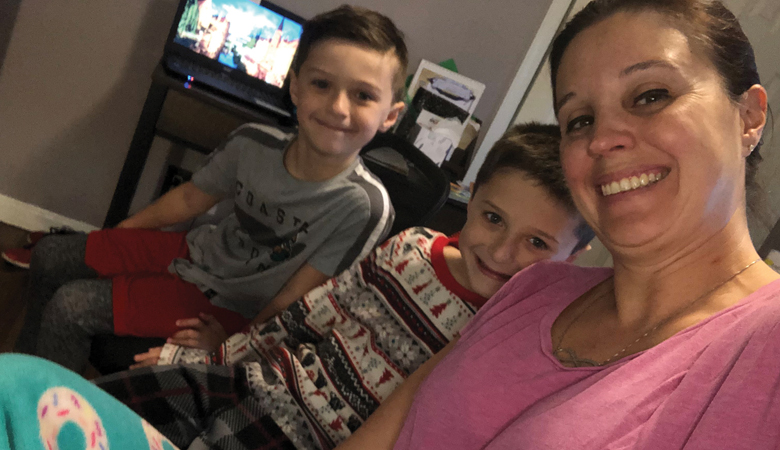 Family Business: Working from home has taken on a whole new meaning in the current environment for parents in the industry. Danielle Wolowitz shared a photo of her new hires at Shore Business Solutions, Ethan and Aidan Wolowitz, who are sure to be named as Young Influencers in The Cannata Report in about 20 years or so.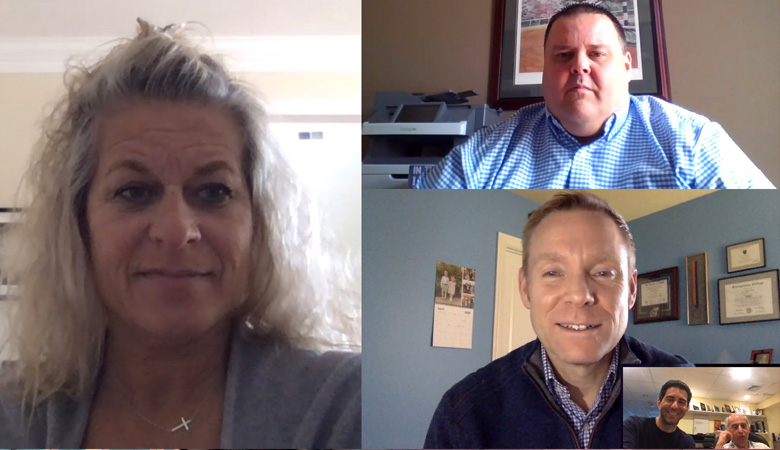 Zoom In: Frank and CJ Cannata recently enjoyed a highly productive and collaborative virtual meeting, an exponentially increasing trend, with key Lexmark executives. Clockwise from left: Krista Greathouse, business development manager; Clark Bugg, director, North America dealer channel sales; Phil Boatman, director, business development/alliances; and CJ and Frank Cannata.