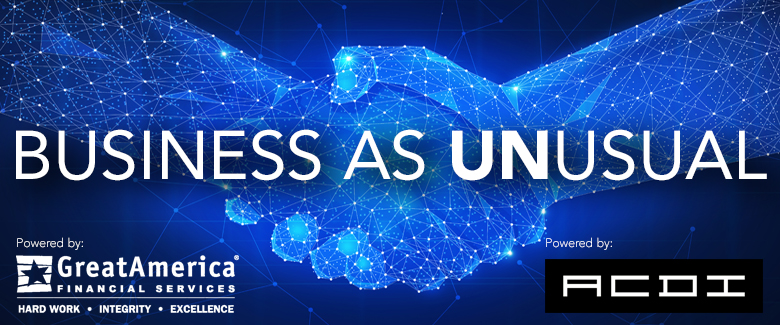 Join The Cannata Report along with Copier Careers President Paul Schwartz and Business Development Manager Jessica Crowley to learn how the COVID-19 pandemic is impacting the current labor market and the independent dealer channel.
The one-hour webinar, "Business as Unusual: Hiring & Retention in the COVID-19 Era and Beyond," sponsored by ACDI and GreatAmerica Financial Services Corporation, is scheduled for Thursday, Sept. 24 at 2 p.m. EDT, 1 p.m. CDT, and 11 a.m. PDT.
Schwartz and Crowley will discuss the latest dealer channel employment trends, the current needs of employers and job seekers, and the impact of remote work as well as the labor market's effect on employee morale.
Here is what else you will learn during this exclusive webinar:
How the current labor environment is different than what the industry experienced during the economic meltdown of 2009
Why dealers are hiring and what types of positions they are looking to fill
How the candidate pool been impacted by the pandemic and what kind of talent is now available or willing to listen to offers who might not have been interested before
Why only 57.5% of copier industry workers who were unemployed in July were actively job hunting
How this current climate has impacted workers who are still employed
The impact the pandemic has had on senior management and dealer principals
We look forward to seeing you on Sept. 24.
Access Related Content
Visit the www.thecannatareport.com. To become a subscriber, visit www.thecannatareport.com/register or contact cjcannata@cannatareport.com directly. Bulk subscription rates are also available.