Above: Visual Edge served as a sponsor at the event held in May at the Wykagyl Country Club in New Rochelle, NY. From left to right: Michael Cozzens, SVP, US sales; Kelly Cozzens; KC Sirowich, general manager; and Jay Barker, regional sales manager.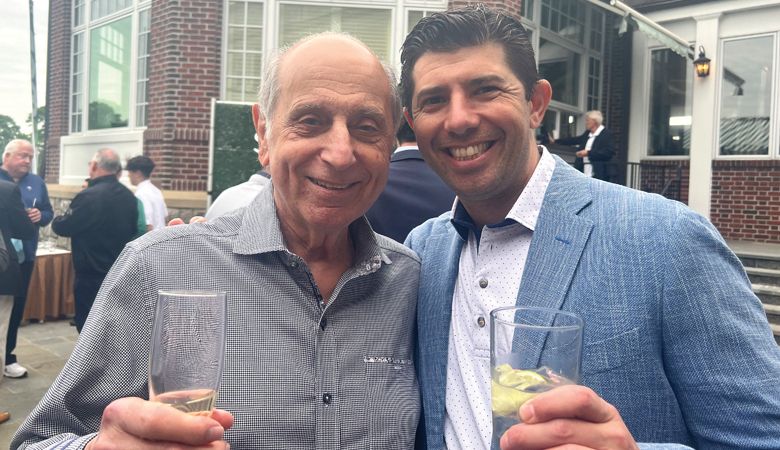 Frank G. Cannata and Adam Weiss, general manager, Atlantic Tomorrow's Office. Atlantic was a sponsor of the event and created all the signage.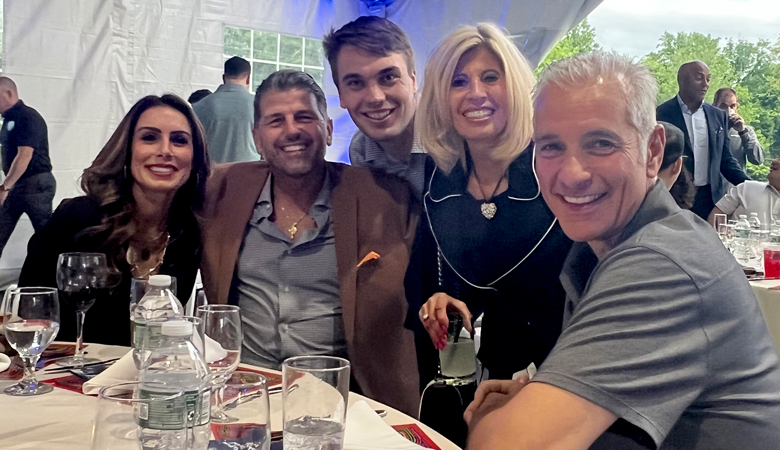 From left to right: Kelly Cozzens; Michael Cozzens; Ty Sirowich, VEIT NE regional VP of sales; Linda Weiss; Jim Coriddi, VP, dealer division, Ricoh USA.