Above: CJ Cannata (2nd from left) and Frank G. Cannata (far right) with Jose Estébanez, VP, corporate marketing group, Kyocera Document Solutions America (far left) and Hironori Ando, president and representative director of Kyocera Document Solutions Inc.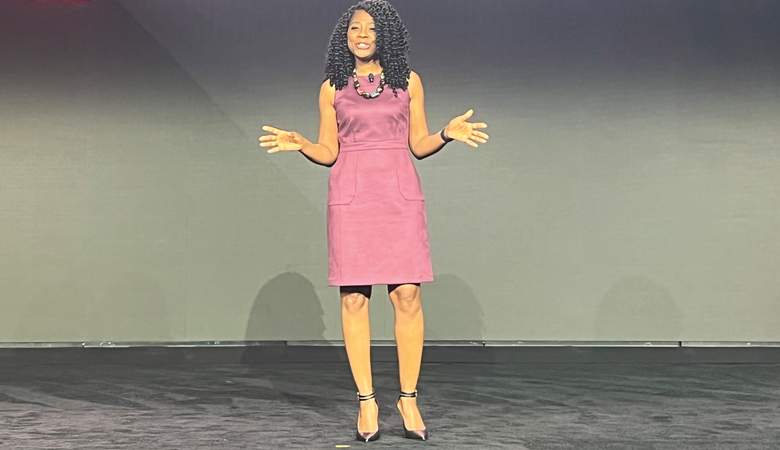 Natalie Cumberbatch, VP, human resources, served as the moderator at REIMAGINE.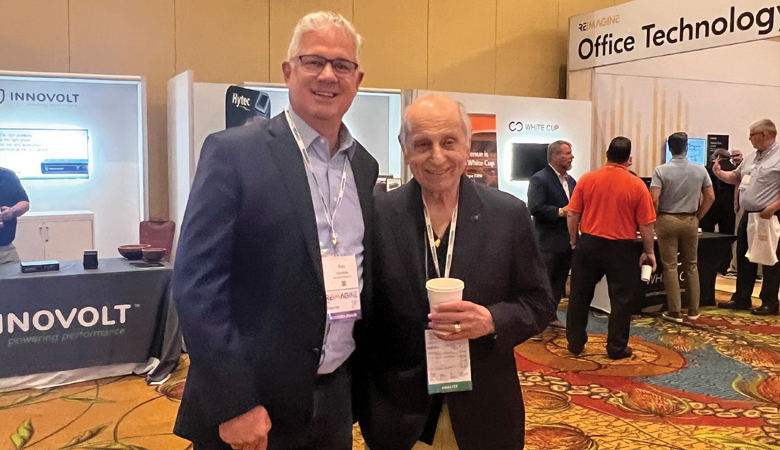 Frank G. Cannata catches up with Ray Derstine, president, Altek Business Systems, Inc.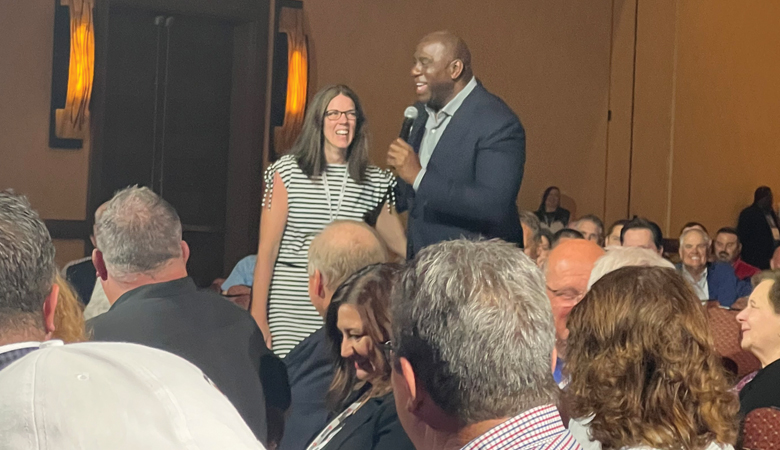 NBA Hall of Fame great Magic Johnson shared his career journey at the general session from the stage and out in the
audience where he encouraged attendees to participate.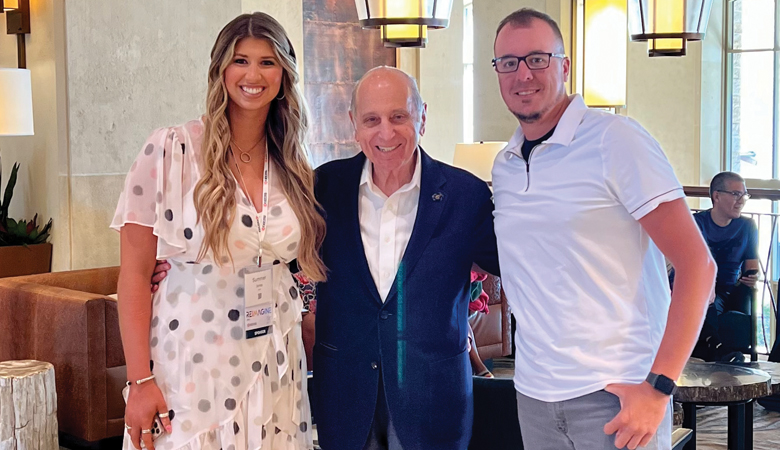 Frank G. Cannata is flanked by two of ACDI's finest: Summer Jones, vertical business development manager; and Chris McPheters, regional solutions representative. ACDI was one of many vendors participating at REIMAGINE.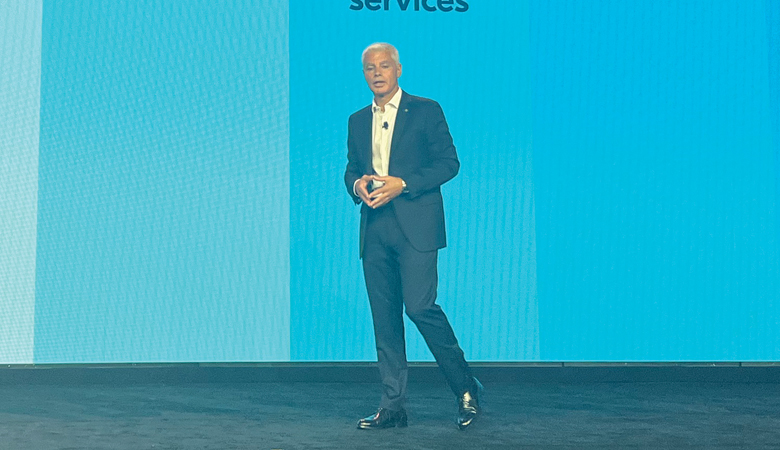 President and CEO Oscar Sanchez shared optimism for the future of business and emphasized ways the company's dealers can add new value to their business.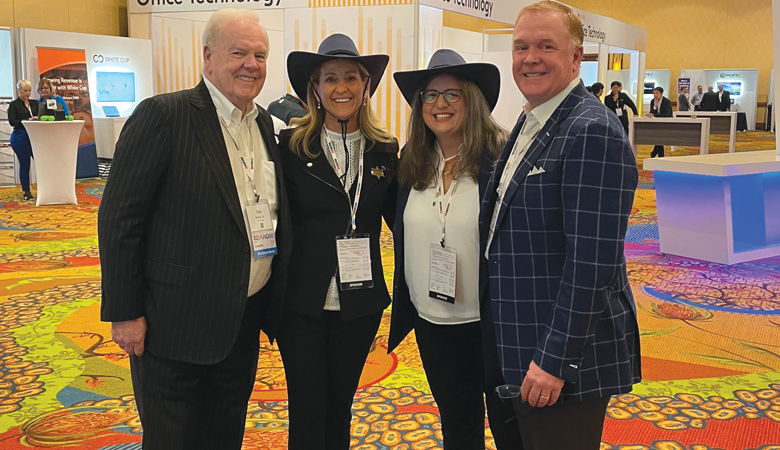 Dex Imaging's Dan Doyle Sr. (left) and Dan Doyle Jr. flank Great America Financial Service's Jennie Fisher, SVP, general manager, office equipment group, and Lindsay Bohon, VP, corporate sales operations.