Condé Systems' David Gross on diversifying with dye sublimation.
Above: Examples of drinkware made with a dye sublimation process.
As office printing continues to suffer, both from the ongoing migration to digital formats and then exacerbated by the pandemic and work-from-home policies, many in the dealer community are struggling to find new ways to diversify their businesses. Are you one of those dealers? If so, we hope you will take the time to consider the possibilities offered by dye sublimation.
What Is Dye Sub?
Let's start with a basic definition to bring everyone up to the same level. It can sound complicated and technical, like something reminiscent of chemistry class, but it's really a very simple process, especially with the inks (dyes), heat presses, substrates, and other materials that have come to market in recent years.
Let's start first with the word "sublimation." According to Wikipedia, "sublimation is the transition of a substance directly from the solid to the gas phase, without passing through the intermediate liquid phase." An example of this would be dry ice—the solid carbon dioxide "sublimates" and becomes a gas at room temperature. A dye sublimation printer uses heat to transfer dye onto materials.
But more pertinently to the following discussion is the heat-transfer dye-sublimation process, whereby an image is printed into special transfer paper and subsequently transferred onto an object through the application of heat and pressure. See, that's not so complicated, after all!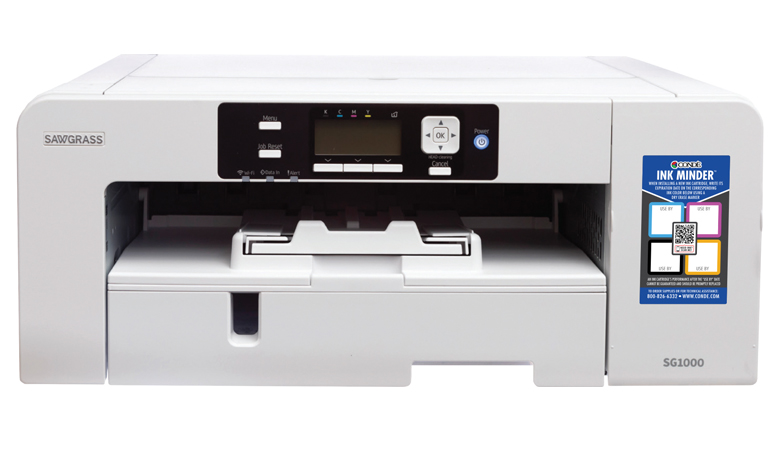 Above: Sawgrass SG1000 Dye-Sublimation Printer
Why Should I Care?
One word: profit.
How Do I Get Started?
First, as with any new technology, it makes sense to practice on yourself. I'm sure you purchase different types of promotional materials—mugs, pens, T-shirts, photo products—the list is endless. For a reasonable investment, as little as $3,500, according to dye-sub expert David Gross, president of Condé Systems, who has about 30 years of experience using and selling this technology, you can set yourself up with a dye-sub system. You can make your own promotional products, and while doing so, gain expertise in the technology and its opportunities.
Above: DK3D Mug Press
To make this journey easier, Gross published the first in a series of books, available in printed or e-book versions, The Road to Sublimation Success: Harnessing the Power of Sublimation for Outstanding Profits. It's a thorough overview of the process, including why you should consider dye-sub, a history of the process, a discussion about its durability, and product recommendations.
Gross sells the equipment he recommends, as well as an amazing array of blanks (any hard surface that is covered in a high-quality polyester coating) that seems to grow every time I visit his site. We spoke with him to get a little more insight into why he thinks this technology is amazing and a profit generator.
Once you understand the process and opportunities, you can also consider offering dye-sub as a service to your existing office equipment customers. We believe they will be so thrilled with the results, that they will quickly grow volumes to the point where you can then sell them equipment and consumables.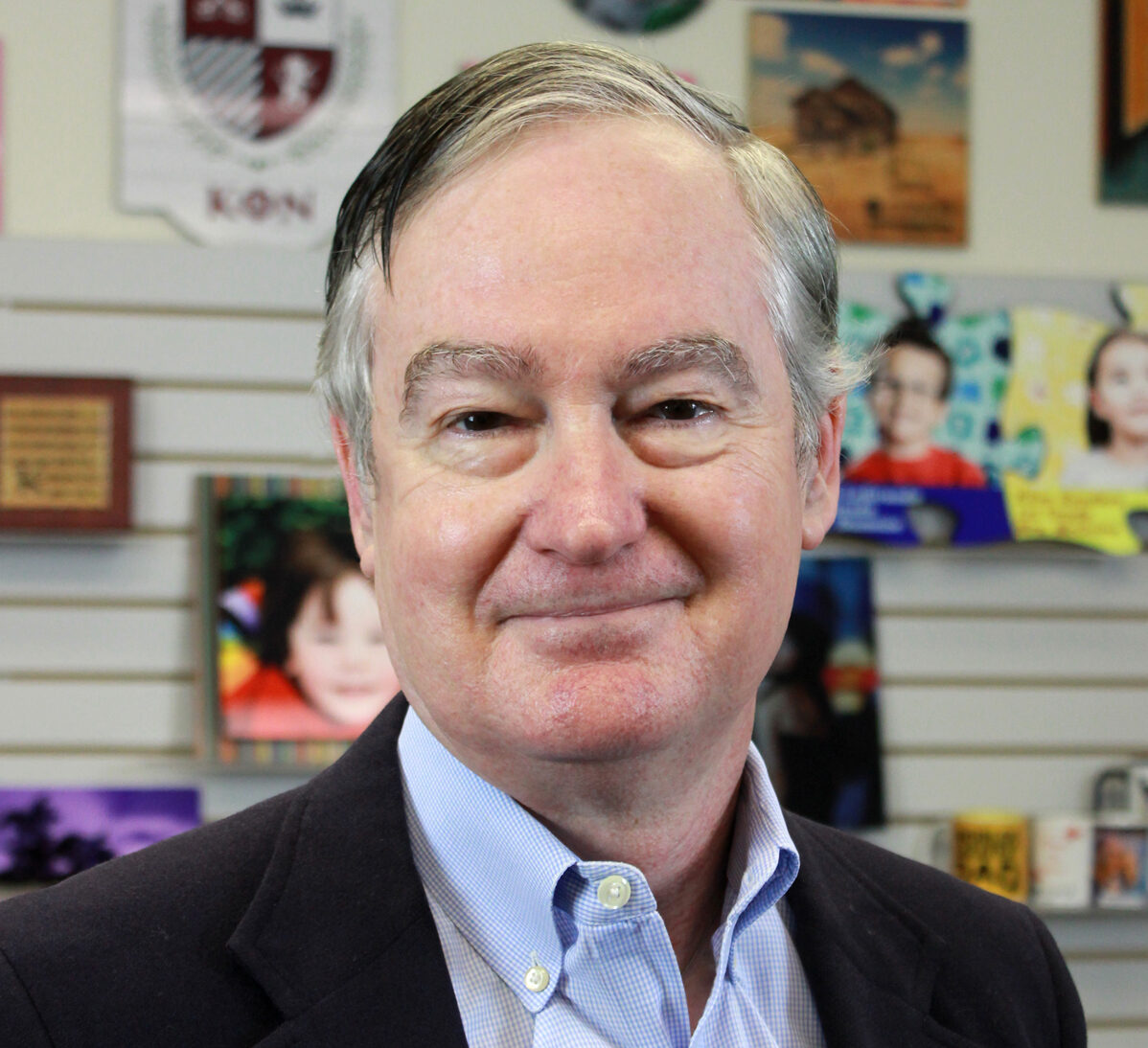 Above: David Gross, president of Condé Systems. 
Here's what Gross had to say.
CR: Let's start with what you recommend as an initial configuration for a dye-sub operation.
Gross: Well, you obviously need a dye-sub printer such as Crio from OKI or Sawgrass. And we recommend both a flatbed heat press, as well as a mug press for decorating drinkware. You'll need transfer paper and blanks. And then, you are ready to get started, and your imagination is the only limit. Not only is this a relatively small investment, but it also doesn't take up a lot of space either. I also recommend to people that as they get started, they should outsource the larger-sized items to prove the business model before making an investment in a larger heat press.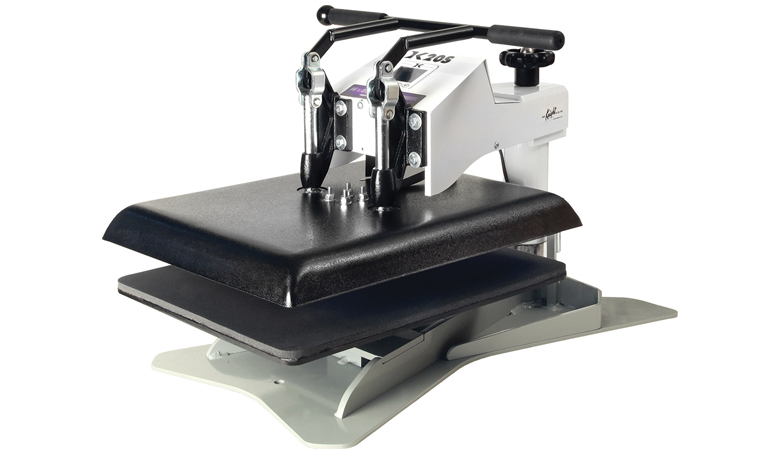 Above: DK20S Swing-Away Heat Press
CR: For dealers that want to get into the business, do you offer wholesale pricing?
Gross: Not per se. We sell to lots of different types of people that use the products to create stuff, or they buy it to integrate into their products. And if they need our help or advice, we are happy to provide that. We do, however, offer volume pricing—the more you buy, the less the unit cost.
CR: What are the top markets you think are best to start with?
Gross: There are three top markets I tell all our clients to get into. One is name badges. It might sound mundane, but truly it is the most wonderful product in the world. They are high-value items that can carry good margins, and they are one of the products you only have to sell once and reorders are practically automatic. Customers for this application include just about everyone—a business, a club or organization or group, a church. We have a YouTube video, "Sublimation Business Tip #74: Name Badges, Marketing, and Sales," that explains the benefits of offering this application.
CR: Excellent suggestion. What else?
Gross: Drinkware is another important category for which demand is growing. There is a huge variety of options, from standard ceramic mugs to metal camp mugs and travel mugs. And with sublimation, you can personalize each one at no extra cost. The other benefit of sublimation here is you can make one mug, or 20 or 100. You don't have to deal with large minimum order quantities that are associated with conventional drinkware decoration.
CR: And the third area?
Gross: That would be commercial and home décor. We are seeing growth in pillows, and you can get pillow shams that can be sublimated, some even have a pocket for a book or your glasses or whatever. We are also seeing demand for towels, floor mats, cutting boards, trivets, potholders, and more.
CR: That sounds like mostly home décor. What about commercial or hospitality décor?
Gross: That's another huge area, and where one of my favorite substrates comes into play: ChromaLuxe.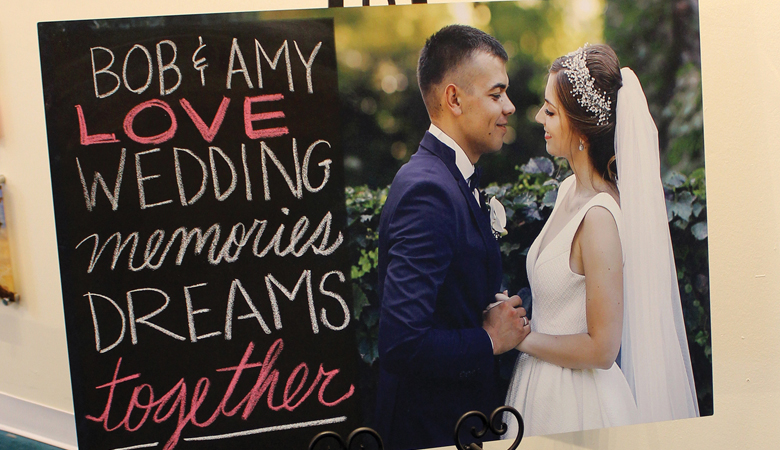 Above: Example of ChromaLuxe, a metal substrate that is available with a number of different specialized coatings. 
CR: Can you explain?
Gross: We have a book specifically dedicated to ChromaLuxe and dye-sub. But briefly, ChromaLuxe is a metal substrate that is available with a number of different specialized coatings. The coatings are extra thick, so when the dyes heat up, they diffuse into the coating and are actually suspended inside the coating. When light hits the metal, a stunning color depth is perceived by the eye that has a mesmerizing effect.
CR: What are some of the unique ChromaLuxe applications you have seen?
Gross: Not too long ago, we discovered that you could write on the new ChromaLuxe textured products with chalk, and that turned out to be an unbelievable discovery. You can write with chalk on an area sublimated in black, for example, for POP signage, restaurant menus or specials, or for events. It makes stunning signage! And in terms of signage, I tell people to marry QR codes with the signage. Very often, people will stand at a sign for a couple seconds before they go in. With a QR code, you are creating a mobile sign for them to walk in with.
CR: I noticed on a recent visit to California that many of the restaurants have abandoned or discourage printed menus. Rather, they have a sign on the table with a QR code so you can download the menu to your phone. That has a lot of advantages, including the ability to update the menu at will. Anything else new you would like to share about ChromaLuxe?
Gross: Of course, it makes a perfect substrate for stunning artwork, for office or home décor, and wall art. A fine art photographer I know uses only ChromaLuxe now, and two of her pieces recently sold at auction in Berlin for a combined sell price of $400,000. Another new ChromaLuxe development is its outdoor products, which required improvement of inks to ensure extended life outdoors. We can expect to see an announcement from Kentucky-based Universal Woods soon about sublimation ink and outdoor products that are matched to extend outdoor life.
Looking Ahead
We hope this discussion has stimulated some diversification ideas you can put to work in your business. Once you do so, we encourage you to share your stories with us!
Access Related Content

To become a subscriber, visit www.thecannatareport.com/register or contact cjcannata@cannatareport.com directly. Bulk subscription rates are also available.