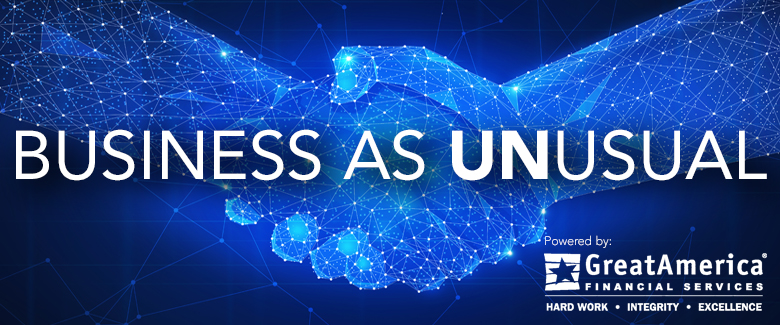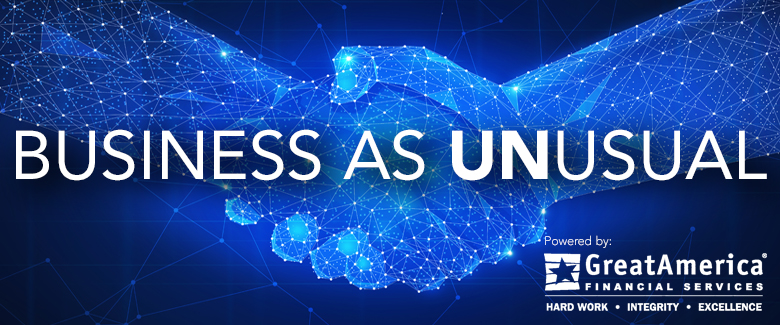 Earlier this month I had the good fortune to interview Toshiba America Business Solutions Scott Maccabe as a follow up to our conversation with TABS COO Larry White in the June issue of The Cannata Report. Naturally, the conversation veered into what's become familiar territory, the COVID-19 pandemic and its effect on our industry. The interview has been edited for length and clarity.
CR: It's been almost a year since we last spoke, how are you?
Maccabe: I'm doing well. We're trying to manage through this craziness and nonsense and high levels of emotion and anxiety. This is going to sound strange, but I've been here before. Prior to joining Toshiba, I ran a company that had an office on the 86th floor in the second tower of The World Trade Center. I had six people in the tower when the planes hit. We had to manage through that. You need to keep calm and persevere.
CR: During the prime months of the pandemic, where was Toshiba devoting its attention and how much of that was to your dealer channel?
Maccabe: Our business is split about 50:50 between direct and dealer. Let me start with the direct sales. So, the direct sales, we had customers come to us and say, "We're not going to require service support. We're struggling with our finances," what have you. Those were the activities that we were working with them on—more financial, high-need, structure, helping provide them with support as required for servicing equipment. We were selling directly to a lot of businesses that were essential. We had to be engaged.
On the flip side with our dealers, it was a little different in the sense that most of our dealers are small to medium businesses. Those folks needed some breathing room on their purchases, and they needed support. We brought in our legal department and our finance organization and helped them understand what was required to keep their businesses afloat and to give them an opportunity to ask questions about how to file their paperwork to get their loans from the government.
We  proactively engaged and we had hundreds of principals and their sales organizations participate in courses on Zoom, where we taught them how to canvas, how to cold call, and how to reach out to their base and stay in touch. We've been communicating our plans of how we're coming back up to speed, where our offices in what states will be open and what the schedules are for reopening, and how we're supporting them. We've done the same with our direct business.
CR: I understand TABS was off to a great start at the beginning of the year, isn't that right?
Maccabe: We beat our forecasts for April and in May. By the way, we were tracking at the end of the last six months to grow our unit shipments. It was a record unit volume period for us. I'm not a hundred percent sure who we were taking market share away from, but we were growing our market share. Our dealers have been continuing to do that. We're operating succinctly and efficiently. We spent the last couple of years heavily investing in training, updating training for our direct field sales and field sales management. We've also made a lot of those training modules and classes available to our dealer partners as well.
CR: Are you concerned about some of the projected declines in print that have been projected for 2020 and 2021?
Maccabe: We've done a lot of thinking on that. We absolutely are planning for a percentage of decline but believe that it may be a timing-related issue as well. We've got 40 million people out of work at the moment. Different types of businesses are going to be more adversely affected. We don't sell a lot of copiers to restaurants or hospitality in general. Our primary customer base is up and down the street businesses. They are, for all intents and purposes, medium-sized businesses, not real small businesses that are more at risk. I believe that this is probably a catalyst for some degree of consolidation in our space. I fully anticipate that this could have an adverse effect on those dealers who probably weren't as stable financially or had the wherewithal to be flexible through a lot of this. We are keeping our finger on the pulse and letting those dealers know that we are still in the game to acquire and are willing to invest where it makes strategic sense.
We continue to invest in areas like machine learning and artificial intelligence because even with the reduced volumes, you can operate more efficiently. If your machines are smart machines, you're not having to service them as much or will need as large of a service force.
It's yet to be seen, but there will be a lesser amount of buying. I made this comment multiple times in my 42-year career in technology; I started out in the tape industry and tape was dying and dying and dying, but it's still not dead. It's almost 60 years that it's been dying. It's not as prevalent, but it's not dead. And the strong survive. In the disc drive industry, the same thing. There were 76 disc drive companies when I got into it. When I left the Toshiba disc drive industry, Toshiba was one of three survivors in the industry. But the volumes are still there.
There will be winners and losers, and to be honest, I wouldn't want to be Xerox or HP right now. I believe you're going to see a significant reduction in commercial printing. The competitors that support the historical print volumes are going to be hurt the most. They can't just get into a slug fest on pricing, because it won't cover their operational infrastructure.
CR: Do you see that this situation regarding the decline in printing, enhancing or increasing dealer interest in some of your other product categories that maybe there wasn't as much interest before?
Maccabe: You hit the nail on the head. We have preached for years, that diversification is the best solution to survival. We continue to communicate with dealers that have not been as flexible in diversifying their businesses, they need to do that. One of the areas that is showing a tremendous amount of growth with ecommerce is manufacturing logistics. Manufacturing is going to be coming back to the U.S. in a much bigger way. And logistics, of course, is going to see exponential growth. That's an area we've always focused on. We have our barcode system and our point of sale printers. We're the second largest point of sale printer company in the world. Those are opportunities to expand our footprint. If you're a dealer and you're selling into a Ma and Pa stores, or you're selling into a hospital, they have point of sale printers. They have barcode systems. Those are simple diversification adjacencies that make sense in our space. Digital signage is going to continue to grow. I think you're going to see a complete remake of retail. Stores may have a smaller footprint. They'll have greater amounts of electronics in the stores so you can go in and virtually buy items or virtually see what you might want and then have it shipped to you. Those dynamics are going to change, and our dealers can participate in those areas as well.
CR: Any lessons learned this time that will be useful if we ever go through something like this again?
Maccabe: I am a prepper by nature. I believe in planning. Throughout my career I always believed from a leadership perspective that you should be spending a gross amount of your time on strategy and planning because you don't know what you don't know until you get into it. The more you plan, the more flexibility and opportunity you'll have to recover. Lessons learned are that you never know all the answers. You never have all the insights. But you need to ensure that when you're running your business, you're running it as lean as possible. At TABS we've always said that we don't want to be the biggest, we'd much rather be consistently profitable, have great cash flow, and be flexible. Those are the lessons that resonated and our going to help us recover out of this.
Access Related Content
Visit the www.thecannatareport.com. To become a subscriber, visit www.thecannatareport.com/register or contact cjcannata@cannatareport.com directly. Bulk subscription rates are also available.