NEXERA's Wes McArtor and Dave D'Agostino discuss the importance of quality analytics to the dealer service channel.
Above: Wes McArtor
When someone mentions analytics, I think of the book, later the movie, "Moneyball." As a baseball fan, it caught my interest, and I was able to grasp the concept of using analytics in a sports setting. That was the extent of my analytics knowledge.
If you did not read the book or see the movie it inspired, "Moneyball" is all about how the 2002 Oakland A's brought about the baseball analytics revolution. The story tells how the A's organization transformed its team into a highly successful organization by discarding the old methods of evaluating players and using different measurements that ultimately changed professional sports.
NEXERA is a company that has been working with analytics for close to three decades, well before Billy Beane, the general manager of the A's, even thought about utilizing the recorded sum of our knowledge.
We decided that an article on this company would be beneficial to the subscribers. We contacted Wes McArtor, president of NEXERA, and asked for an interview. We also asked if we could include Dave D'Agostino, his newly hired director of sales.
We start with how it all began.
McArtor started his career as a service tech, rising to various senior-level service positions with Savin and Minolta before founding NEXERA (originally named BEI Services) in 1993, creating the industry's only source of performance of both the device and the people supporting them. McArtor reports his company now tracks more than 1.1 million service calls on more than 7.6 million imaging devices around the world.
D'Agostino, whose focus is on the imaging channel, leverages 25 years of experience in the space. D'Agostino's track record of increasing sales volume at both ComDoc and ESP/SurgeX over the past 25 years speaks for itself. We first met him at least ten years ago when he was with ESP.
CR: What are the most difficult challenges dealers are facing today, and how can NEXERA help them turn those challenges into opportunities? 
McArtor: The biggest challenge is the numbers of people that are working at home. COVID-19 has greatly accelerated the movement of employees into "homework." At NEXERA, we have held firm in the belief that we are providing the necessary information to ensure profitability in the service area. We are also helping their sales organizations to create new opportunities by giving them a better understanding of the demands of the virtual worker.
CR: What do you feel dealers should be thinking about when it comes to increasing efficiencies and improving the bottom line?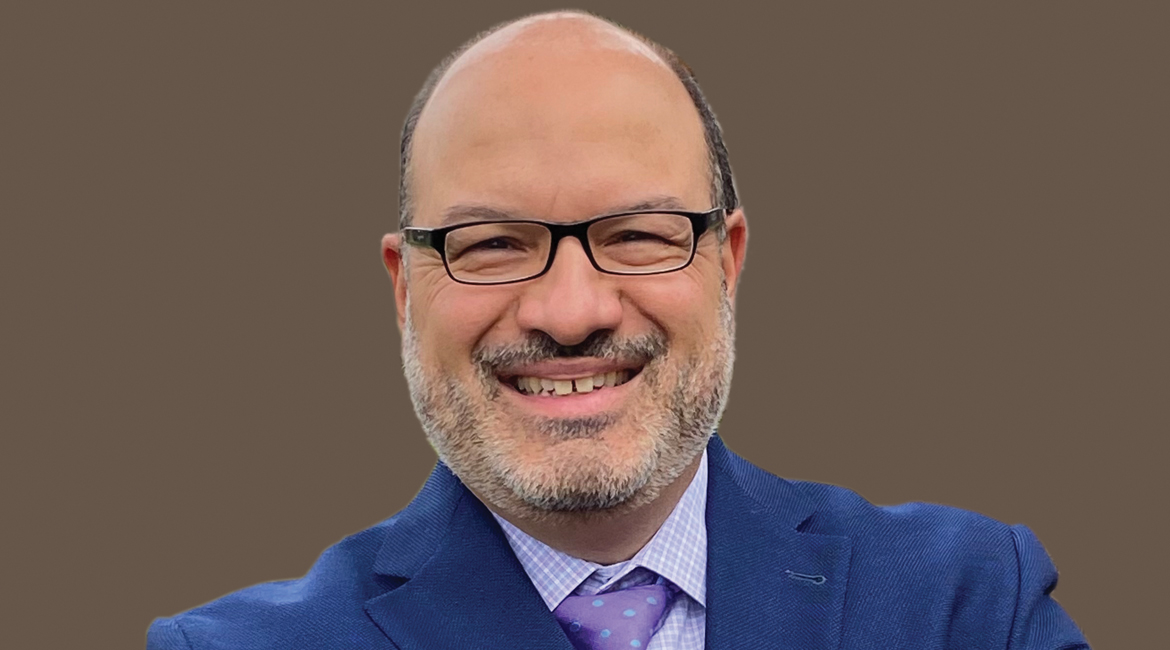 D'Agostino: Dealers make all their profits from service. NEXERA is sitting on four million data points. What comes from that data is "what good looks like" benchmarks. There is a gap, and NEXERA can access that gap and help them unlock the way you must perform to achieve the most positive results. Every dealer maintains records of machine performance such as calls per machine. If a certain model is causing some difficulty, there is a NEXERA benchmark to fix that problem. The information we provide helps dealers create more accountability and demonstrate a way to improve profits.
CR: What is the process you employ to get the job done when you take on a new client? 
McArtor: We partner with all major ERP platforms. This enables us to extract the data out of the ERP to determine if the dealer is receiving the same performance levels that our data tells us they should be receiving. We use meter codes that analyze the data and provide a way to standardize. Next, we create a dashboard and determine where the dealer needs to improve. We start by establishing "what good looks like," and how are we going to get there with each of the problems we identify. Everything is done through the web portal—it provides comparative data. This enables the client to see how well they perform compared to other dealers. We start the process with training and provide them with a consultant that helps them get started.
CR: Dave, what role will you play in approaching a potential new client? 
D'Agostino: Primarily, two things. We stress the importance of how we go about building a relationship with the dealership. A big part of what we do is to find areas that represent opportunities. The idea is to bring more value to the dealer. Second, we point out the obvious that every business needs to create greater profit. What is unique here is that we can tell them how much money is available and how much is needed to capture that profit. To sum it up, we show the potential and the pieces they need to go after that potential.
CR: How do you sum up the NEXERA value proposition? 
McArtor: We bring 28 years of working with data analytics. The data tells us what is wrong, but no one tells you how to fix it. We provide the actual tools and how to get the profit that we know is there. We are constantly comparing the best with the best, addressing cost of labor, parts, and supplies. We can identify that benchmark, and most of all, we tell them they can do that.
D'Agostino: The team we have at NEXERA are experts. They know how to take the data and identify where the dealer is today, and create a game plan on how to get to where you want to be. One of the things we do that I believe is of significant value to our clients is we look at parts usage and examine how to be more efficient and therefore, more profitable. That, and our evaluation of performance management that becomes a valuable tool to the dealer owner/operator.
CR: In listening to your explanation of your service, you refer to parts usage as a benefit. I am assuming the aim is to reduce excessive use of parts? 
McArtor: We know that the use of too many parts will not improve copies between service calls and using too few will decrease it. We use our data to determine what the right amount is and incent them toward that goal. If a tech's parts-usage decision results in higher copies between service calls, they get a bigger bonus, and if it does not, then they can lose some bonus. Parts usage is only one part of how our program works. It is another means of measuring performance. If the concern is techs will not use parts because it could affect their evaluation, they have not thought this through. We have been doing this a long time, and techs reducing parts usage would imply they would not replace a part that would warrant it. In that case, you would have a machine with repetitive service calls because of a recurring problem. Within the four million data points, we have a history of parts usage that spells out "what good looks like"—in other words, a standard for maximum performance.
CR: Dave, as a newcomer to the business, you seem very confident NEXERA is providing something of significant value to the dealers. Can you share with us why? 
D'Agostino: There are many reasons we feel strongly about this company. NEXERA is privileged to manage the data for Canon, Sharp, Ricoh, and HP in the United States. For Toshiba, we are entrusted to manage their global data. There is no one else that can make that claim. I do not think we need any more validation than that.
Dishing with Dealers 

When we finished the interview, we asked McArtor if he could suggest two dealers we could talk to. He gave us two names, one of whom we knew quite well and did not need an introduction, and a second with whom we were not familiar.

The one we knew would not speak to us on the record, but we lucked out with the second who was willing—Debra Dennis, vice president of support services for CopyPro, Inc. in Greenville, North Carolina.

CopyPro is a Ricoh and Konica Minolta dealer and has been honored with the Ricoh Circle of Excellence Award. Here is what Dennis had to say:

We started with BEI in 2009. In late 2016 we were looking at comparative data—cost of services, parts, supplies, and found they all jumped in 2016. The reason was that we were only using 2% of the capabilities of the NEXERA product. We said we wanted to be all in. It was a very good move that has well paid for the cost. 

Compared to where we were in 2016, where we are now has been a phenomenal change. The first thing we said was, let us build this dealership, examine training methods and first-call effectiveness, and even if the numbers were great, that was not enough. We wanted to know if the customer was getting the best possible experience. 

We wanted to see if we could impact the first-call effectiveness. In 2016, we were 30%. In September of this year, we were at 76%. Callbacks were 44% in 2016, and 16% currently
Access Related Content
Visit the www.thecannatareport.com. To become a subscriber, visit www.thecannatareport.com/register or contact cjcannata@cannatareport.com directly. Bulk subscription rates are also available