The women of The Cannata Report share candid observations about being part of the office imaging industry.
Diversity is a huge part of the culture of The Cannata Report. We pride ourselves in a diverse staff within all segments of our organization. In an industry that remains male dominated, nearly half of our team are women. We thought it would be interesting to touch base with the women of The Cannata Report to learn what impresses them most about working in or covering this industry, the women who have made the biggest impressions on them, why they enjoy being part of this industry, and their advice for women starting out in this business.
Our panelists include:
Carol C. Cannata, SVP, Client Services and Events
Petra Diener, European Columnist
Sharon Tosto Esker, Story and Features Editor/Chief Correspondent, Women Influencers and Young Influencers Franchises
Kate Gragg, Contributing Writer
Cary Sherburne, Contributing Writer
Carol C. Cannata, SVP, Client Services and Events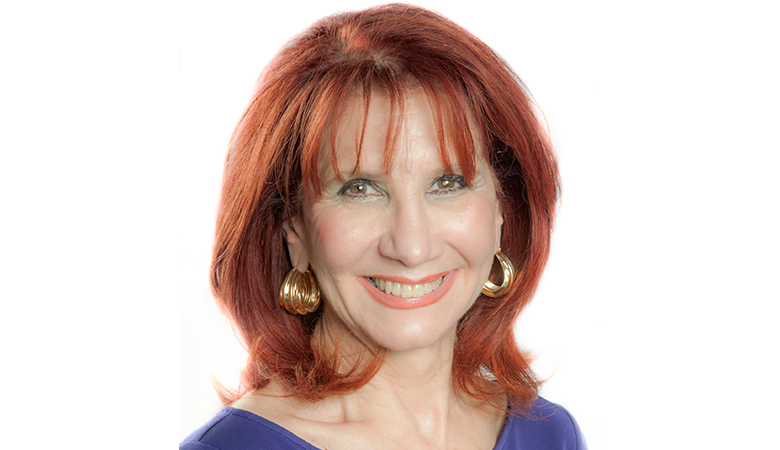 How would you describe your role at The Cannata Report?
Cannata: I do all our events and consult on the cover. I'm very involved in the women's issue with coordinating and styling, and creating a color theme for the cover of the issue, and anything else that has to do with design, color, or coordination, especially business or social dinners.
What were you doing before you started helping Frank out at The Cannata Report?
Cannata: My background is design. I was a fashion designer. My second business was interior design—anything that has to do with design and color and setting up the office. Now, I'm in the background doing different projects to better our business, which nobody sees, but has to be done.
What's the best part of being part of The Cannata Report team?
Cannata: The best part is that I'm working with all of the wonderful staff that we have that Frank and CJ have put together. I've never been happier with our business as it is at the moment. Although the staff may sometimes have a difference of opinion, we all listen to each other to make sure that we get it right for all the right reasons for the business.
What's the biggest challenge of working in a family business, even though the family has expanded to include a team of non-family members?
Cannata: The biggest challenge is that sometimes you have two different visions of where the business should go. But, in the end, to Frank's credit, he does listen to the person that he put in charge, which is CJ. Sometimes, they don't always agree, and I have to step in to have them listen to each other as opposed to try and bring their point of view to the front. What I do is stop them and say, take a 24-hour break and then tomorrow talk to each other and listen to each other's point of view. Most of the time, it really works, and they come to a compromise. When you have a younger person and one who's an icon, that's very difficult. In the family business, it's very important that you get everybody on the right track, and I think that I do that well.
Who are some of the women in the industry whom you've met in your travels with Frank and at our events that have impressed you the most?
Cannata: Jennie Fisher impressed me because she is the greatest example of what you can do as a woman with her intelligence and beauty. She brings it all to the table without making it a man thing or a woman thing. She commands respect in everything she does. Another woman who has been on our cover that I have great respect for is Anneliese Olson with HP. Also, Victoria Ringwood of Konica Minolta, Erica Calise of Sharp, and Natalie Cumberbatch of Kyocera. They are great speakers and listen and are open to new ideas. Also, Maegan Lujan at Toshiba. She's so impressive. She came up the ladder from nothing. There are many others, but those are the ones that have really stood out to me.
What advice do you have for a woman starting out in this industry?
Cannata: Be tenacious, be yourself, and don't try to be like a man. Use your woman's influence because you've got a lot of it, and don't be thin-skinned. Speak out if you feel something is important and if you make a mistake, say you made a mistake and move on. I couldn't have done anything that I did without my partner Frank. Nobody does anything alone. I always receive encouragement from Frank to be myself and do what I thought was right, even if it was a mistake. It's important for someone's partner to encourage them to be the best that they can be.
Petra Diener, European Columnist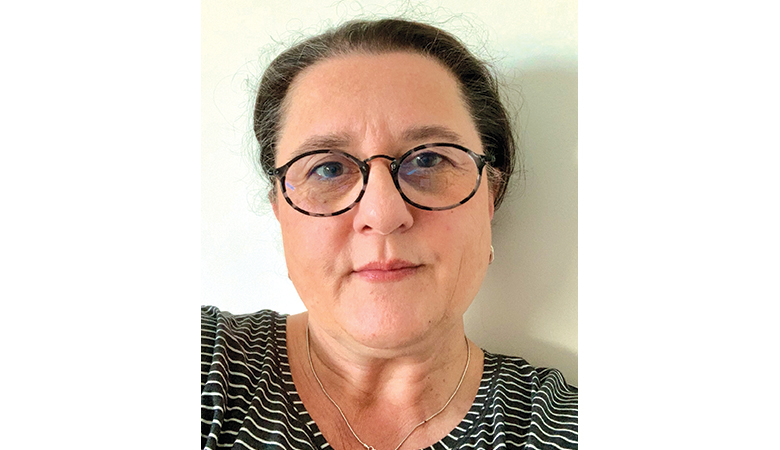 How long have you been in the industry?
Diener
: On and off, but more on, since 1995.
What was your first job in the industry?
Diener: Personal assistant to the managing director of PrintSoft Systems, back in Munich, Germany. Within a few weeks the assignment turned into a more marketing/outward-facing job, including product marketing and international representative and conference speaker.
What was your favorite job in the industry and why?
Diener: The job I'm currently in, having my own business, working both with the office imaging and the production print industry. I serve customers in the U.S. and in Europe, helping them get their marketing and communication strategy right, and of course writing. Ghostwriting and under my name for The Cannata Report. COVID-19 hit us quite hard, 2020 was a rough ride, but that's business life, always up and always a bit down.
What are you doing now?
Diener: I'm the CEO and founder of 3 Across The Sea, LLC. I started out with 3 Across The Sea, Ltd. in London in 2015, founded the U.S. sister company in 2016, and merged both companies into one in 2019. I specialize in marketing and communication strategies, including social media, as well as team and executive coaching.
What do you enjoy most about being in this industry?
Diener: I wanted to become a book maker when I was 16. However, already back then a very experienced book maker warned me that there's no future in this job—like in the art and craft part I like so much. So, I ended up in the story-telling part of the industry. Always ready to convince someone to stick to paper/print where print feels the best way to communicate, and digital where paper doesn't feel quite right. For example, I love books. At the same time, I was an early adopter of e-readers since I can't be without reading but am on the road a lot. And I'd always recommend going digital for all office documents; we're pretty much a no-paper company. Paper notepads are OK, as handwriting is still the best way for taking notes and remembering what the note was about. But I also appreciate a really well printed book. The smell of a real book is something you can't beat. Finding the right balance between paper and digital, I'm really passionate about it; the technologies, the paper types, I could go on and on here.
Which women in the industry impress you the most and why?
Diener: Oh boy, there are so many. Looking at the past year, definitely the mothers, especially single moms. I always call the printing industry a boys' club. So, for me every woman in our industry is impressive. Setting foot in this industry, not giving up, not giving in to the bullying, the patronizing, it's not easy. And at the same time staying positive, a team player, always being a role model and mentor for the next generation, that's all the women in our industry. I love it that The Women Influencers takes the burden of who's the most outstanding, the most important woman influencer off our shoulders every year!
What advice do you have for a woman starting out in this industry?
Diener: Don't be shy, come on in. Don't try and be tougher than then guys, that's exhausting. Be yourself, reach out to any of the other women in the industry, we're here to support each other.
Sharon Tosto Esker, Story Editor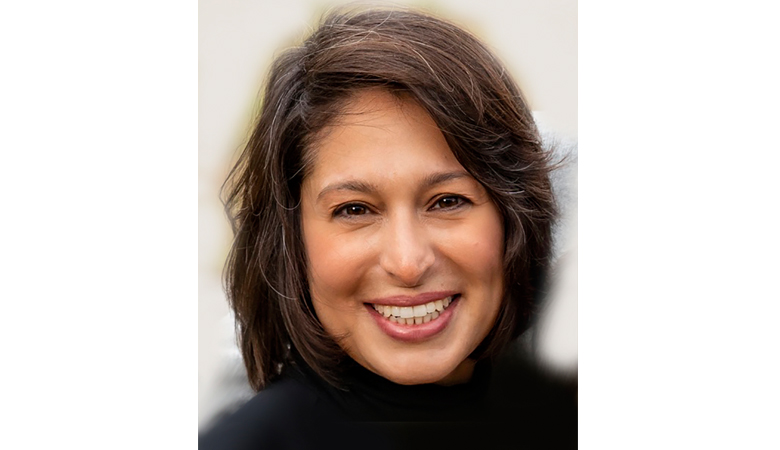 You didn't go to school with the intention of being a story editor for The Cannata Report. What did you study and what was your plan for after graduation, and how did that work out?
Esker
: To be honest, I didn't really have a plan. I graduated from Tufts University with concentrations in international relations and French literature. I felt prepared for anything and nothing at the same time. For a while, I thought that I'd maybe go to law school, which evolved to maybe business school for marketing. After 10-plus years in the financial industry, working in several roles from legal to marketing to sales, I wanted to use all the skills I had developed to carve a new path for myself. I enrolled in a master's program through the Harvard University Extension School with a concentration in journalism.
The one thread that links my experience is my curiosity. I stayed curious and kept exploring different professional avenues until I found one that I felt truly passionate about.
For the past 12 years, I've developed my own business as a freelance writer and editor. The first few years were hard, but like any entrepreneurial endeavor, it's been worth it.
How did you end up as story editor at The Cannata Report?
Esker: I went to Tufts with CJ. We were in the same children's theater group, the Traveling Treasure Trunk. He is one of my best, lifelong friends. When he joined his father Frank at The Cannata Report, he wanted to re-envision the publication and organization and asked me to join the team as the story editor. I was bouncing my second child in my arms when he called and floated this idea. With a newborn and three-year-old at my feet, I wasn't looking to add any more responsibilities to my plate. But, if you know CJ, he's pretty persuasive. I was worried working together would negatively impact our friendship, but if anything, we've grown closer as we have spent hours imagining how The Cannata Report could evolve, what the publication could be, and how we could initiate change in the industry with focuses on women and young professionals. (We also have spent countless hours dissecting new albums, our own self-evolutions, and life events!)
How have your previous positions been helpful to your role as story editor?
Esker: Every role I've had in my professional and personal life has helped shape my career. No matter what I was doing, I was developing a skill that could be translated to any job. I cultivated curiosity in each of my roles, and that curiosity kept me learning and evolving. When it comes to specifically being a story editor, I think having a love and respect for words, language, and listening to people's stories are requirements—I think I was born with these abilities, and I nurtured them over my career.
What do you enjoy most about working at The Cannata Report?
Esker: I love my colleagues. Frank, Carol, and CJ are part of my chosen family—they tore up the dance floor at my wedding, celebrated the births of my two children, and are among my biggest cheerleaders at work and in life. Scott, Cathy, and Doreen (our graphic designer) continually inspire me, and we are consistently pushing each other to be creative and innovative—all with a healthy sense of humor—as we get our work done.
What is the biggest challenge of writing about this industry?
Esker: I'm an outsider. I came from financial services and newspapers. The imaging industry was completely foreign to me when I started nine years ago, so I really had to start from the ground up. That said, this challenge is also one of the best opportunities for me. I'm innately curious so every story I cover, every person I profile, every product and service I research is a chance to dive down the rabbit hole and discover something new. It's what keeps my job interesting and compelling.
Which women in the industry have you interviewed that have impressed you the most and why?
Esker: I can't even answer this question! I'm passionate about lifting all women up in our pages, and every one of the women I've profiled and interviewed for The Cannata Report has been impressive for any number of reasons. One common trait they all have is that they all have a growth mindset. They are focused on success for themselves, their families, and their respective companies. They are consistently looking for ways to add value. Where one may see barriers, they see opportunity. They are resilient. Most of all, they're not only interested in carving a path solely for themselves. These women are reaching up, across, and down their organizations and across industries to help other women succeed. They're true leaders and role models for the imaging industry and beyond.
What advice do you have for a young woman starting out in this industry?
Esker: Stay curious and follow that curiosity. Even in the most boring, benign jobs, you can find a skill to master to help serve as a foundation for your next role. Also, don't underestimate the power of your personal life. Are you a mother/partner/caretaker? You have organizational skills that can benefit any company. Are you an athlete/artist/performer? You are resilient and can withstand disappointment and adversity as you pursue big goals and dreams. Do you love volunteering? Your connection with and compassion for people are assets. Stop thinking small and stop letting limiting beliefs hold you back. And lastly, when you're doubting yourself, pick up the phone and call someone in your circle—someone to listen to you and remind you that you are worthy, you've got what it takes to succeed—someone who believes in you. And then, get back to work. Believe in yourself. The future is yours.
Kate Gragg, Contributing Writer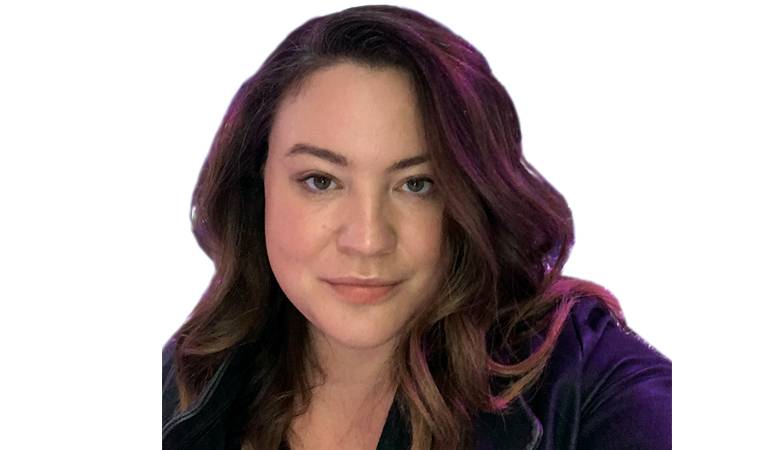 CR: You didn't go to school with the intention of writing about the office technology industry. What did you study and what was your plan for after graduation, and how did that work out? 
Gragg
: I studied screenwriting at Columbia College Chicago, and then moved to Los Angeles through a mentorship program they provide for film students. It took a lot of dues-paying in the less creative corners of the writing world, but now I am one of the lucky few who actually does use my writing degree to pay my rent, so I think things have worked out pretty well.
CR: What do you do when not writing for The Cannata Report?
Gragg: I write books and screenplays. Before the pandemic, I worked in television development, reading scripts and meeting with writers, but lately, I transitioned to writing full time and hope never to see the inside of a cubicle again.
CR: You recently published a book, can you tell us about that?
Gragg: Last year, I wrote a comic novella for a small publisher, Distant Shore in the UK. It was a lot of fun, but unfortunately, the release date was March 2020, so people were a little distracted at the time, and it didn't find a big readership. We're currently relaunching the book as part of a series, so I'm revising and expanding the first book as well as writing a second. The first book, an action-adventure comedy called Bad Luck, Joe, will be out this fall, with the sequel, Cast Off, Joe, following soon after. We're also looking into doing audiobook versions, which is a lot of fun and lets me use my media production background as we search for the right voice actor.
CR: What do you enjoy most about  covering this industry?
Gragg: Nothing interests me more than expertise. I love interviewing people who have thought intensely about the work that they do. People love to say, "sales is sales," but I never get tired of hearing about the different ways people approach sales as a craft, as well as the surprisingly wide range of ways people found their way into the industry.
CR: What is the biggest challenge of writing about this industry?
Gragg: I am definitely faking my comprehension of the technical side of things sometimes. People will share excitement over some new technological advancement that I know is significant, but my notes are full of things like "[technical feature] = fancy rollers" and "[new model] = bigger, more buttons." But please everyone, keep telling me about your machine's cool new features! My interest is sincere even if my understanding isn't.
CR: Which women in the industry have you interviewed have impressed you the most and why? 
Gragg: I loved talking to Brianna Makarevich at RISO recently for our Young Influencers issue because she's in corporate training and I've done a lot of freelance writing work in that space. She just radiates intelligence, energy, and confidence in a way that sets her apart from her peers in other industries that I've worked with. She's put together a video strategy with current, effective short-format content and, having fought my own battles about trying to modernize corporate training methods, she is an inspiration to me.
Equitable hiring practices are incredibly important to me and something I've always fought for in my own corporate roles, so speaking to Victoria Ringwood at Konica Minolta early this year felt like a peek into a better future. She really could teach a master class in diversity, ethics, and inclusion, which is an incredibly significant part of good corporate citizenship that some companies are only just now taking more seriously. We had a fascinating conversation about the advantages of empathy in the hiring process, simply recognizing that candidates have more going on in their lives than just work, and the smallest adjustments, like flexibility in the time and format of a job interview, can have a huge impact in tearing down the less obvious barriers to a diverse and happy workforce.
CR: What advice do you have for a young woman starting out in this or any other industry?
Gragg: Defend your work-life balance because no one else will do it for you. It's tempting to make yourself look useful by volunteering for all the grunt work and overtime, but it's important to stay focused on what you're good at, what you enjoy, and what you entered your field intending to do. Your mind is what makes you valuable, not your willingness to get coffee.
Cary Sherburne, Contributing Writer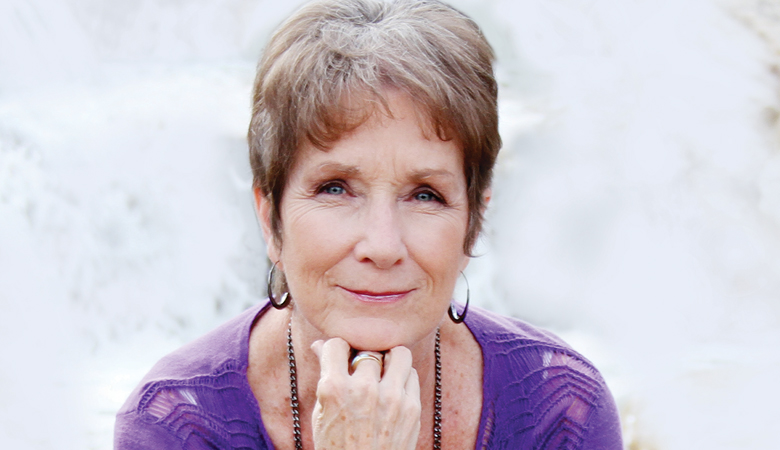 CR: How long have you been in the industry? 
Sherburne
: Broadly defined, my entire career, which started as an end-user in tech pubs departments, but the more narrowly defined graphic arts industry, since I joined Xerox in 1983.
CR: What was your first job in the industry? 
Sherburne: I started at Xerox as a systems analyst in the workstation business supporting the Star workstation, and then the 6085, migrating from there to sales and management positions.
CR: What was your favorite job and why? 
Sherburne: That's a hard question! One of the most exciting jobs was selling DocuTech in Silicon Valley back when it first launched in 1990. It was amazing to be part of something that caused dramatic change in the industry. A stretch job for me was VP of MarCom at IKON Office Solutions. But I have to say that I really enjoy what I am doing now—my own consulting business, which I started in 2002. These days it mostly revolves around writing and Zoom interviews, but the best part of it is the variety of topics and industries I participate in.
CR: What are you doing now besides writing for The Cannata Report?
Sherburne: In addition to writing for The Cannata Report, I also am a freelance journalist for WhatTheyThink since 2002, and support a variety of clients around the globe with all kinds of marketing and technical writing, ranging from press releases and case studies to white papers and (less frequently now) research reports. Every day is a different experience, and I learn something new from just about every encounter!
CR: What do you enjoy most about covering the production and industrial print space? 
Sherburne: I most enjoy talking to professionals who have implemented a variety of digital technologies to benefit their businesses. It's always gratifying to learn how the hard work on the part of suppliers to the industry transitions to business benefits for their customers, as well as how customers are so good at pushing the envelope, very often beyond what the supplier every conceived their product would be used for.
CR: Which women have you worked with or interviewed that have impressed you the most and why? 
Sherburne: I worked for and with Barb Pellow for many years, and she has been a terrific mentor and friend. She was the strategic thinker in the partnership, and I had the task of getting those strategies implemented. I like to think that as a team, we made a difference in the industry. I can't possibly list all of the other smart, professional, and talented women I have worked with over all of these years in the space allotted to me here. Over the years, I have crossed paths with so many wonderful women at all levels of the industry who have been an inspiration to me. It's gratifying to see so many more women, both in leadership and team member positions than there were when I started so many years ago!
CR: What advice do you have for a woman starting out in this industry? 
Sherburne: Be bold. Set a path and pursue it but stay flexible. Things change fast these days, and it's important to stay open to new and unexpected opportunities. Don't be afraid to seek out mentors who can help you advance both your career and your personal development—both men and women. And pay it forward when you have the chance to support or help others in the industry. It took me a long time to get comfortable enough in my skin to be able to boldly stand up for what I believe and to be heard. But of course, times were different when I was growing up in the industry. Today's young women are not operating under the same constraints we were in the past. There is still more work to be done, but it is wonderful to see how differently and more quickly women in today's industry are able to move their careers and the industry forward, having their voices heard and their achievements respected.
Access Related Content

To become a subscriber, visit www.thecannatareport.com/register or contact cjcannata@cannatareport.com directly. Bulk subscription rates are also available.